We Cater to BUSY People by Coming to YOU!
This page is set-up to help the Corporate Employee HR/Services Manager bring our detailing program to their facility.
In today's fast paced world, it is becoming increasingly beneficial for corporations to offer on-site services to all of their employees. Services such as on-site car detailing and washing allow employees to stay focused on their job while taking care of the day to day errands…
Our Corporate Discount Program also offers significant discounts to employees of selected companies who choose to partner with Keep It Klean to improve their Employee Appreciation/ Incentive Program. Call today for more information.
We try to find the less desirable parking areas so we don't inconvenience the people who are not using our service. When the parking is tight we pull the van in front of the vehicles we are cleaning. When we have more room we take up an extra parking space with the van. In order to protect and preserve our customer's vehicles we put up a tent . This protects the paint from the hot sun while polishing and waxing . The Vans are fully equipped to wash and detail . It includes:
· A generator (for electricity)
· A pressure washer and water tank for washing
· Supplies and equipment to complete the job.
contact us by e-mail or call us direct at 310-412-2277 to arrange an appointment to come to your office available Monday through Saturday 7:30 AM to 4:00PM
Click here for corporate gift certificates
Please click on price list for more information or call us for corporate discount prices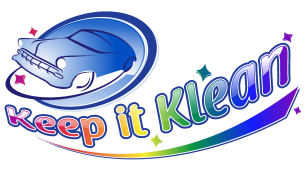 Auto . Boat . RV. Motorcycle Mobile Detailing Service


Cars • Trucks • Vans • RV's • • Suvs •Fleet Cars• Boats & Motorcycle
Odor Removal • Lavado de Carros • Dealer programs• Vinyl Lettering Removal
PO BOX 451785 Los Angeles C.A 90045
Tel # 310-412-CARS (2277)
E-Mail Information@keepitklean.com