Due to popular request, we have created odorzX,
a new company dedicated exclusively for all you odor removal needs.
Call
949-899-3818
to schedule an appointment or visit
odorzX.com
for more information.
Does your car have odors ?
You just got a new used car and it smells like smoke or animals or just something smells bad. We have the way to clear the air. We do not us a cover up smell that makes your smell like fruits or flowers. This can be almost as bad as the smell your trying to remove. To get rid of an odor you must remove the source. You do this by cleaning the carpets and the seats and all the interior surfaces, We use an industrial ozone generator to complete the odor removal. We run the heat and air while ozone is put in the car. It will kill all the rest of the odor.
We can eliminate those unwanted odors!
Smoke – Pets – Spills – Muskiness

-Mold-Mildew-Germs-Bacteria-Virus_
What is Ozone and how does it work ?
Ozone (03) is a naturally occurring substance found in nature that we cannot live without. Ozone is an activated form of oxygen (02) with three atoms where regular oxygen has two. Ozone in the upper atmosphere filters out harmful rays from the sun without which all life on earth would cease to exist. Closer to home ozone is produced by lightning in thunderstorms and also by ultra-violet light from the sun. I¹m sure you have experienced the freshness in the air after a storm. Ozone is very unstable and has an average half life of 20 minutes, this is why ozone must be produced at the point of use and cannot be stored in a container for later use. Ozone will cast off its third atom onto any other organic element thereby oxidizing it or converting it to another substance. In the case of odors it will convert a foul-smelling substance into a non-odorous substance naturally with no unhealthy chemicals to buy, store or use. Once ozone has done its job it converts back to oxygen. Ozone will also deactivate and destroy molds, bacteria, virus, fungus, and mildew.
In short, if there is anything on the planet that can get a foul odor out of your vehicle, it's our Ozone Treatment
The result is a fresh-smelling vehicle in about an hour.
See the Q&As for more information about Odor Elimination.
contact us by e-mail or call us direct at 310-412-2277 to arrange an appointment to come to your home or office
Phone Hours Monday through Sunday 6:30 AM to 4:00PM
Service Hours Monday though Saturday 6:30 AM to 4:00PM
Please click on prices to find a complete descriptions on the various Detail Services offered by Keep it Klean Mobile Detailing
We use

Advanced Professional Car Care products

Serving the greater | Los Angeles | area, | Beverly Hills | Culver City | | Santa Monica || Marina Del Rey | , |Inglewood| | South Bay | Pacific Palisades | | Malibu| | Sherman Oaks , | Studio City | Palos Verdes | Rancho Palos Verdes | Ladera Heights | Rolling hills Estates | Downtown Los Angeles| Torrance | Redondo Beach | |Pasadena|| Glendale | , |Inglewood| and |Venice| Southern California


5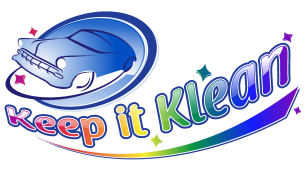 Auto . Boat . RV. Motorcycle Mobile Detailing Service


Cars • Trucks • Vans • RV's • • Suvs •Fleet Cars• Boats & Motorcycle
Odor Removal • Lavado de Carros • Dealer programs • Vinyl Lettering Removal
PO BOX 451785 Los Angeles C.A 90045
Tel # 310-412-CARS (2277)
E-Mail Information@keepitklean.com
90045