We can remove the following oversprayed materials:
Industrial Protective Coatings
-Paint (Oil Based, Urethane, and Epoxies)

Industrial Fallout
-Ferric Oxide
-Post Combustion Waste
-Stack Waste

Cement Products
-Concrete, Mortar


How much does this cost ? Our Prices are determined upon the quantity and size of vehicle, the severity of the over spray and what type of paint or emission was over sprayed on the vehicle. This is a variable cost and is usually negotiated with the insurance company or contractor handling your claim.

The Cleaning Process
Pre Cleaning Inspection - Examine the vehicle with the owner for any pre-existing scratches, dings, rock chips, burns, swirl marks, chipped glass etc.
Wash - This stage removes all surface dirt and provides a protective barrier for removal of foreign material.
Contaminant Removal Process - A specially designed product is used so as to preserve the integrity of a vehicle's surface while gently removing the paint dots or other substances from the vehicle. This process is crucial in all cases in removing foreign materials from the vehicle with NO PAINT LOSS. Unlike compounds or sanding it does not affect the painted surfaces, including clear coats.
Polish - This stage requires hand rubbing the surfaces of the vehicle with a mild cleaning polish. During this process any residual substances not removed with the contaminant removal process with be removed from your vehicles painted surfaces, glass, trim and chrome. Vinyl and convertible tops are carefully scrubbed. All residue is removed.
Wax or Reseal - This is the finishing stage. We will use a factory specified polymer based paint sealant to finish your vehicle.
Reinspection - On completion of the vehicle, we will take the claimant around for re-inspection of the vehicle, at which time the owner will be asked to sign a release.
Please click on prices to find a complete descriptions on the various Detail Services offered by Keep it Klean Mobile Detailing
contact us by e-mail or call us direct at 310-412-2277to arrange an appointment to come to your home or office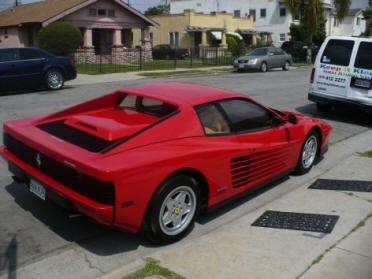 Phone Hours Monday through Saturday 7:30 AM to 4:00PM
Service Hours Monday though Saturday 7:30 AM to 4:00PM
We use

Advanced Professional Car Care products

Serving the greater |Los Angeles| area,| Beverly Hills |Culver City| |Santa Monica|| Marina Del Rey| , |Inglewood| |South Bay| Pacific Palisades| |Malibu| | Sherman Oaks ,|Studio City| Palos Verdes| Rancho Palos Verdes | Ladera Heights |Rolling hills Estates |Downtown Los Angeles| Torrance |Redondo Beach| |Pasadena|| Glendale| , |Inglewood| and |Venice| Southern California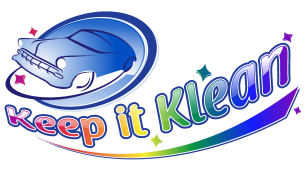 Auto . Boat . RV. Motorcycle Mobile Detailing Service


Cars • Trucks • Vans • RV's • • Suvs •Fleet Cars• Boats & Motorcycle
Odor Removal • Lavado de Carros • Dealer programs• Vinyl Lettering Removal
PO BOX 451785 Los Angeles C.A 90045
Tel # 310-412-CARS (2277)
E-Mail Information@keepitklean.com
Los Angeles Ca 90045
Los Angeles Ca 90045