How would you like to have a job that you can enjoy and basically be your own boss?


Keep It Klean has full time employment opportunities. Some experience necessary. Looking for energetic, effective, and efficient men and women who want to have fun while working.


Our company is based on honesty, hard work, and a common goal to be the best.
---
Immediate Openings:
WANTED Auto Detailers, Full Time Employment

Keep It Klean offers training in all areas of automotive detailing. We currently have expanded our coverage area and are looking for hard working individuals who are looking for long term employment with career advancement.

This may not be just a summer job. Contact us to set up an appointment at:
(310) 412-2277

Click Here To Download Employment Application
Click here to download adobe reader
---
ALSO AVAILABLE:
Contracts:
Contract is available only to individuals with extensive and professional detailing experience. A contractor must understand everything that is involved in the detailing process including materials, equipment, industry chemicals.

A contractor must understand that workshop housekeeping and respect for fellow contractors are major contributing factors to quality. A contractor must understand and share Keep It Klean's strategy and commitment to quality.

Contract payment is production based and offers incredible incentives for an efficient, and effective team to earn well above industry income.

If you have any questions about Contract Work please feel free to Contact Us.


---

Casual or Part-Time (i.e. on-call basis)
Opportunity exists for individuals experienced in individual facets of detailing industry that are prepared to work on an "on-call" basis. Work is offered to individuals that are prepared to keep us informed, in advance, of the times they are available for on-call service.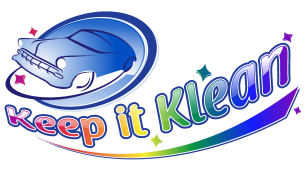 Auto . Boat . RV. Motorcycle Mobile Detailing Service


Cars • Trucks • Vans • RV's • • Suvs •Fleet Cars• Boats & Motorcycle
Odor Removal • Lavado de Carros • Dealer programs• Vinyl Lettering Removal
PO BOX 451785 Los Angeles C.A 90045
Tel # 310-412-CARS (2277)
E-Mail Information@keepitklean.com
Los Angeles Ca 90045
5
Los Angeles Ca 90045