New car buyers are often asked by auto dealerships to purchase costly paint, fabric and leather protection packages. We offer our customers a high-quality aircraft sealant finish
About Paint Sealant Sealants and traditional Car Waxes are as different as Apples and Oranges . Although car waxes can provide a continued shine to your vehicle, the duration of that shine is limited, as they typically only coat the exterior of a vehicles painted surface. Most industry professionals agree that Car Waxes last only 1-4 months.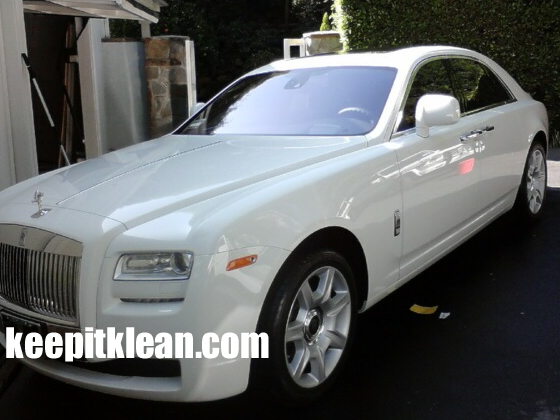 Paint Sealants, typically professionally applied, can provide a continued shine and bond to the vehicles paint. These products are far more resistant to breakdown and protect against today's harmful elements, such as Acid Rain, Pollution, Salts, Bird Droppings, Tree Sap, Bugs, Road Tar, etc. Properly applied, Paint Sealants typically last 6-12 months. The sooner that a Paint Sealant is applied to a vehicles' painted surface, the longer its' protection and the more resistant to oxidation the bonded surface becomes.

As with any coating product, reapplication is a MUST. Despite competitive claims, no one product lasts forever. Everyday driving and exposure to natures' elements vary by driver and area , as well as the varied climates that vehicles are exposed to. Thus is the reason that we recommended at 6-month intervals a reapplication .
Before you purchase an expensive automotive paint sealant, call us for our proven affordable alternative.
Don't pay those high dealer prices for vehicle protection. Keep It Klean uses the highest quality products available. This service includes an exterior detail to prepare the finish, professional paint sealant, fabric and carpet protectant and leather conditioner.

---

Cars: $230 Sport Utility: $280 Full Size: $310
contact us by e-mail or call us direct at 310-412-2277 to arrange an appointment to come to your office available Monday through Saturday 7:30 AM to 4:00PM
Please click on price list for more information or call us for corporate discount prices

Auto Detailing Service & Car Care Products ,Microfiber towels sales
Cars • Trucks • Vans • RV's • Suvs •Fleet Cars• Boats & Motorcycle
Odor Removal • New Vehicle Protection Package •Lavado de Carros • Dealer programs • Vinyl Lettering Removal
PO BOX 451785 Los Angeles C.A 90045
Tel # 310-412-2277 - Fax 206-201-7823
E-Mail Information@keepitklean.com