RV Detailing   
At your home, RV storage, or wherever the RV is located!
THIS IS NOT A CAR!
Different products and care are needed for the cleansing and protection of those multi interior and exterior surfaces such as: gel – coated, aluminum, chrome, interior leather, Granite, and marble.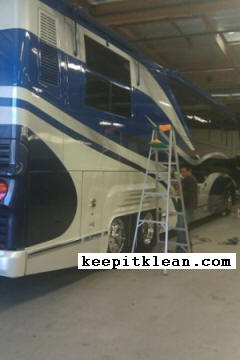 Whether you have a $50.000 C class, a $400.000 Monaco or a million dollar Prevost – We can shine them all inside & out!
Whether you desire a simple wash, wax or some interior cleaning
Detailing a RV and protecting it could never be more important. Block out the UV rays, treat the leather, vinyl and paint regularly and maintain long-term value!
We use chemicals that are safe for your RV's decals, gelcoat, fiberglass and painted aluminum surfaces. Non-abrasive, non-flammable and Biodegradable.
Prices are per linier foot exterior detail only
| | |
| --- | --- |
| | Fifth Wheel-$10.00 to $15.00 per linier foot. |
| | Small to Mid Sized RV $ 9.00 to 14.00 per linier foot |
| | Common Large RV-$10.00 to $15.00 per linier foot. |
| | High End RV's-$12.00 to $16.00 per linier per foot . |
| | Ultra High End-$12.00 to $20.00 per linier per foot |
*PRICES MAY VERY DEPENDING ON CONDITION OF VEHI
Please click on prices to find a complete descriptions on the various Detail Services offered by Keep it Klean Mobile Detailing
Extra costs for the following services are always pre-approved by our customers:
REMOVAL OF HEAVY STAINS STARTING FROM.......................$25
REMOVAL OF PAINT OVER-SPRAY STARTING FROM...............$50
REMOVAL OF TREE SAP STARTING FROM................................$25
RESTORATION OF SEALED PLASTIC HEADLAMPS...FROM ....$25.00 PER SET OF TWO
We service the following RV Brands /Manufacturers:
| | | | | | |
| --- | --- | --- | --- | --- | --- |
| Adventure Detailing | Carriage Detailing | Dynamax Detailing | Gulf Stream Detailing | Marathon Homes Detailing | Skyline Detailing |
| Airstream Detailing | Casita Travel Detailing | EarthRoamer Detailing | Haulmark Detailing | McKenzie RV Detailing | Sportscoach Detailing |
| Alaskan Campers Detailing | Chalet RV Detailing | Eggcamper Detailing | Heartland RV Detailing | Monaco Detailing | Starcraft RV Detailing |
| Alfa Detailing | Coach House Detailing | Endeavor Detailing | Holiday Rambler Detailing | National RV Detailing | Sun Valley Detailing |
| Ameri-Camp Detailing | Coachmen Detailing | EnduraMax Detailing | Hy-Line Detailing | New Horizons Detailing | SunnyBrook Detailing |
| Americana RV Detailing | Coleman Detailing | Escape Trailer Detailing | Itasca Detailing | Newmar Detailing | Thor California Detailing |
| ATC RV Detailing | Country Coach Detailing | Extreme RV Detailing | Jayco Detailing | Nu-Wa Detailing | Tiffin Detailing |
| Award RV Detailing | Cowboy Cadillac Detailing | Fleetwood RV Detailing | Keystone RV Detailing | Outfitter Detailing | Travel Supreme Detailing |
| B&F Specialties Detailing | CrossRoads RV Detailing | Forrest River Detailing | King Kampers Detailing | Pace American Detailing | Travelaire Detailing |
| Beaver Detailing | Cruiser Detailing | Four Wheel Detailing | Kingsley Coach Detailing | Palomino RV Detailing | Triple E RV Detailing |
| Bigfoot Industries Detailing | Custom Coach Detailing | Four Winds Detailing | Krystal Detailing | Pilgrim Detailing | Viking Detailing |
| Blue Bird Detailing | Custom Vehicles Detailing | General Coach Detailing | Kustom Koach Detailing | Pleasure Way Detailing | Weis Craft Detailing |
| Born Free Detailing | Damon Motor Detailing | Georgie Boy Detailing | K-Z Detailing | Revcon Detailing | Winnebago Detailing |
| Breckenridge Detailing | Double Tree RV Detailing | Glendale RV Detailing | Liberty Coach Detailing | R-Vision Detailing | Windsor Detailing |
| Burro Travel Trailers Detailing | Dutchmen Detailing | Great West Detailing | Mandalay Detailing | Safari Detailing | Xplorer Detailing |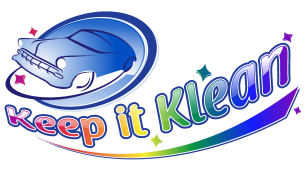 Auto . Boat . RV. Motorcycle Mobile Detailing Service


Cars • Trucks • Vans • RV's • • Suvs •Fleet Cars• Boats & Motorcycle
Odor Removal • Lavado de Carros • Dealer programs• Vinyl Lettering Removal
PO BOX 451785 Los Angeles C.A 90045
Tel # 310-412-CARS (2277)
E-Mail Information@keepitklean.com
Bel Air RV Detailing |Bellflower RV Detailing |Belmont Shore RV Detailing |Long Beach RV Detailing |Beverly Glen RV Detailing |Beverly Hills RV Detailing |Beverlywood RV Detailing |Brentwood RV Detailing |Carson RV Detailing |Century City RV Detailing |Cheviot Hills RV Detailing |Rancho Park RV Detailing |Culver City RV Detailing |Downey RV Detailing |El Segundo RV Detailing |Glendale RV Detailing |Hancock Park RV Detailing |Hermosa Beach RV Detailing |Hollywood RV Detailing |Hollywood Hills RV Detailing |Hollywood-West RV Detailing |Ladera Heights RV Detailing |Lakewood RV Detailing |Lawndale RV Detailing |Lomita RV Detailing |Long Beach RV Detailing |Los Angeles-West RV Detailing |Malibu RV Detailing |Malibu Canyon RV Detailing |Manhattan Beach RV Detailing |Marina Del Rey RV Detailing |Mar Vista RV Detailing |MIRACLE MILE RV Detailing |Naples RV Detailing |Long Beach RV Detailing |North Hollywood RV Detailing |Pacific Palisades RV Detailing |Palos Verdes Estates RV Detailing |Palos Verdes Peninsula RV Detailing |Playa Del Rey RV Detailing |Pico Rivera RV Detailing |Rancho Palos Verdes RV Detailing |Rancho Park RV Detailing |Cheviot Hills RV Detailing |Redondo Beach RV Detailing |Rolling Hills Estates RV Detailing |Santa Monica RV Detailing |Sherman Oaks RV Detailing |Studio City RV Detailing |Toluca Lake RV Detailing |Torrance RV Detailing |Universal City RV Detailing |Valley Village RV Detailing |Venice RV Detailing |Westchester RV Detailing |West Hollywood RV Detailing |Westlake Village RV Detailing |West Los Angeles RV Detailing |Westwood RV Detailing |